nb janvier 20, 2017
 – Livery horse/pony 
We are able to offer a few of our stables for long term or short term livery. Haras des Pommiers is situated in quiet countryside with easy access to bridleways and public paths for hacking out. We are a small establishment, priding ourselves on cleanliness and giving individual attention to the horses and ponies in our care. Depending on availability, there is a possibility to use a small arena (on request).
The livery includes turnout every day, either in individual paddock or with other ponies. Prices are  €350/month  incl. 20%** tax for a pony (<150cm), €375/month incl. 20%** tax for a  horse (<165cm) and €400/month incl. 20%** tax for a large horse (> 165cm). These prices include wood pellet bedding on rubber matting.  Feed and hay is given twice daily. We have a video surveillance system, which also allows our clients to view their horses online via the internet or a smart phone. Small pony livery on request.
Ad-hoc Short Term Livery
We also provide ad-hoc, short duration livery. We are only 11 km (7 miles) from the Fontainebleau international equestrian park (Grand Parquet) and so are particularly well located for arriving and departing international competitors. In addition our proximity to the main A6(10km) and A5(22km) motorways (autoroutes) is convenient for long journey stop-overs. Please contact us for prices and availability. We are fluent in English and French, and also speak some German.
**please note: 20% VAT is applicable from 1st January 2014.
Live Internet video surveillance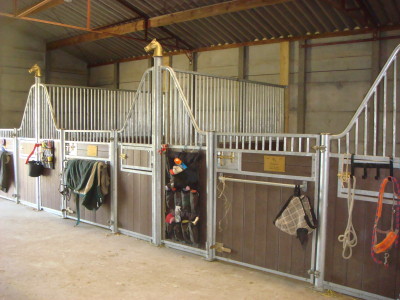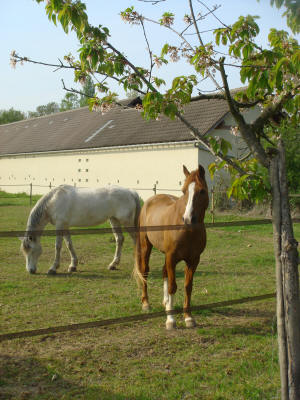 Contact Nicky Beck
+33 (0) 160550712
+33 (0) 603330262